2020 Recap with Board President LaRee Johnson
On behalf of the ABPD Board of Directors and Staff, I send you the warmest of holiday wishes!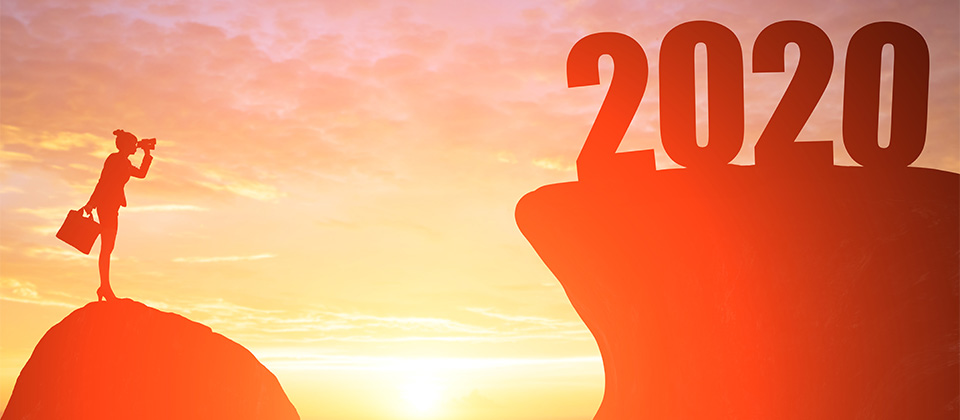 Dearest Colleagues,
On behalf of the ABPD Board of Directors and Staff, I send you the warmest of holiday wishes!
The ABPD continues to work supporting those of you in pursuit of board certification and all our diplomates while ensuring children and those with special health care needs remain at the center of our mission. With the global pervasiveness of tension and uncertainty, there has never been a more important time to certify pediatric dentists and validate their knowledge, skills, and experience for the delivery of quality patient outcomes. Board certification and lifelong learning will continue to lead to high-quality oral health care for those we serve while assuring the public that a board-certified pediatric dentist has indeed completed an accredited specialty training program. Despite the challenges, the ABPD has remained agile to ensure our commitment to you and the public while not compromising standards.
After investigating a variety of options, the ABPD moved the Qualifying Examination (QE) to the option of a testing center, or an inaugural live online proctoring. We learned a lot from this experience. After being forced to cancel our Oral Clinical Examination (OCE), we have searched for solutions to accommodate two years of candidates in 2021. This all paralleled the year we were tasked to find a new testing center. To ease the burden on our Diplomates, the ABPD waived the Annual Diplomate Renewal Fee in 2020 and ensured no candidate would be time penalized for the delay of the OCE.
In our continuous effort for transparency and inclusivity, our Leadership Development and Nominations Committee enhanced the application process for the leadership of the Examination Committee (EC). We still have room for further improvements; however, extending leadership interviews allowed talented colleagues to shine and not only be selected for EC Leadership but also various task force and committee endeavors.
On a personal note, just like you, I feel the effects of 2020 and if I hear the word "unprecedented" again you may have to point your high-volume suction my way.
I too have noticed, the impact of the year rendering a virtual license to act unkindly for many. For the first time in my 21 years of practice, we were forced to furlough our team. Shortly after, vandalism closed a nearby colleague's office and threatened to close our recently opened doors. I too, daily utilize paper clips, buttons, and elastic in new creative devices to wear a mountain of PPE without sores and bruises under my eyes, nose, and ears. Sure, it beats nothing, but the word Zoom has taken on a four-letter-word value for me in the context of missing the in-person connection to learn, collaborate, and socialize.
With all of this said, nothing compares to the loss of health and for some, life. Many of you have courageously endured the worst and continue to endure. There are no words to fully convey my sympathy. My thoughts and prayers are with you.
Also like you, I daily seek the positive, and the underlining theme is cohesiveness in our professional, social, and family bonds. I am thankful for the AAPD and its leadership. Our profession is stronger by being dedicated to organized dentistry through our parent organization.
The ABPD operations and leadership continue to be successful thanks to my fellow ABPD directors Drs. Younger, Pang, Olson, Guelmann, and Ginsberg along with Christine Sharp, Interim CEO, and Jasey Bratek, CAA, and the other ABPD staff. Their brilliance, flexibility, and vision continue to keep the ABPD seamlessly moving forward. Finally, I am grateful for my practice partners and my family. I am humbled to have such a smart and humorous inner circle that makes me smile every day.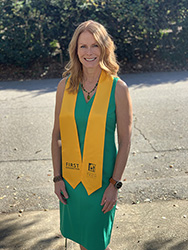 In conclusion, I leave you with a silly personal COVID silver lining. After acceptance to dental school when I was 19 years old, I did not complete my B.S. in Biology… a regret. Thanks to the vast virtual COVID world, on December 12, 2020 I will finally earn my B.S., checking one off my list. Ironically, 28 years later, I feel just as unsure, nervous, and curious about what the future will bring as I did the last time I thought I was done with my undergraduate studies.
We genuinely have the most interesting and compassionate profession on the planet, and I am proud to call all of you my colleagues and many of you my friends. Be strong, be united, and most of all, be well.
In admiration,
E. LaRee Johnson, DDS, MS, FAAPD
President, American Board of Pediatric Dentistry
---