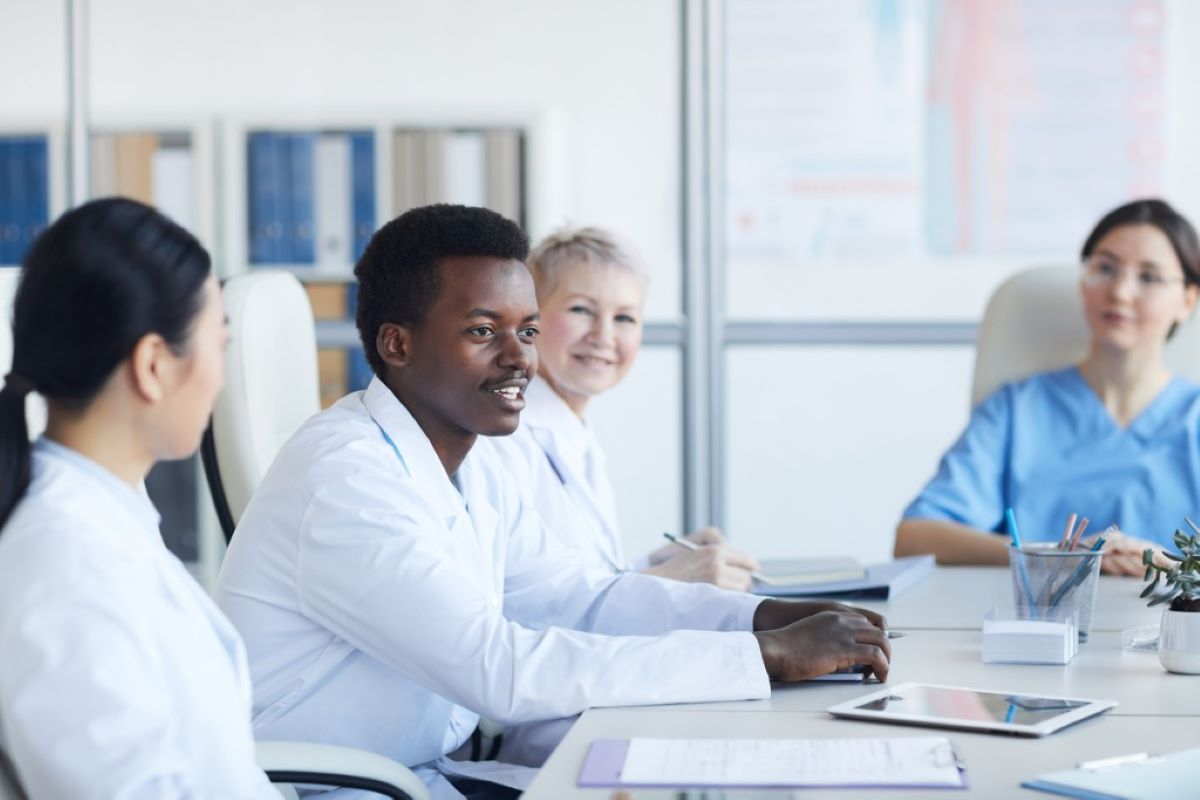 Leadership
Leadership
American Board of Pediatric Dentistry Leadership Team
Explore
---
2023-2024
Board of Directors
The ABPD Board of Directors are responsible for the direction of the organization. The directors govern, develop policy, and set a course. The mission of ABPD, the Why and How of ABPD, frames all discussions and guides the direction.
The ABPD Board of Directors is comprised of six directors. Each director serves for six years.
Are you interested in becoming a Director?
Click here for more information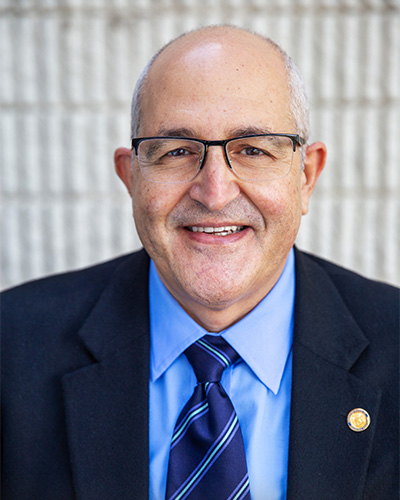 Marcio Guelmann, DDS
President | Gainesville, FL
View Biography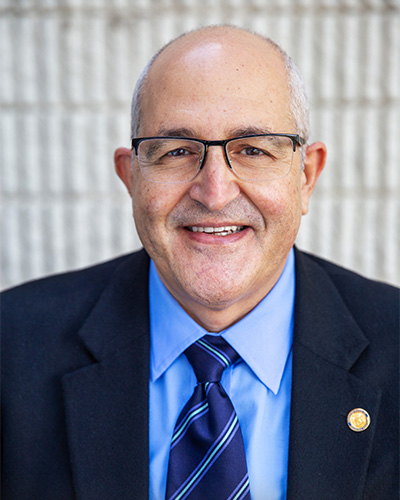 Marcio Guelmann, DDS
Board Certified in 2006 | Gainesville, FL
Dr. Marcio Guelmann is Professor, Chair and former residency program director of the Department of Pediatric Dentistry at the University of Florida (UF) in Gainesville, FL. His DDS degree is from the Federal University of Parana, Brazil, in 1984 and his Certificate in Pediatric Dentistry is from the Hadassah Faculty of Dental Medicine in Jerusalem, Israel in 1988. While in Israel, Dr. Guelmann was in private practice and part-time academics for 10 years and served as president of the Israeli Society of Pediatric Dentistry from 1995 to 1998. In 2000, he completed a fellowship in pediatric dentistry at the University of Florida and joined UF as assistant professor.
Board Certified since 2006, Dr. Guelmann served as examiner for the Oral Clinical Examination (OCE) (2009-2017), OCE Part Leader (2016-17) and Chair of the Oral Clinical Examination Subcommittee in 2018. He is a Fellow of the ADEA Leadership Institute, Fellow of the American College of Dentists, a consultant and site-visitor for the Commission of Dental Accreditation and served as Executive Director for the Florida Academy of Pediatric Dentistry (2017-2019). He is the author and co-author of over 50 manuscripts and book chapters and serves as reviewer for national and international pediatric dental journals.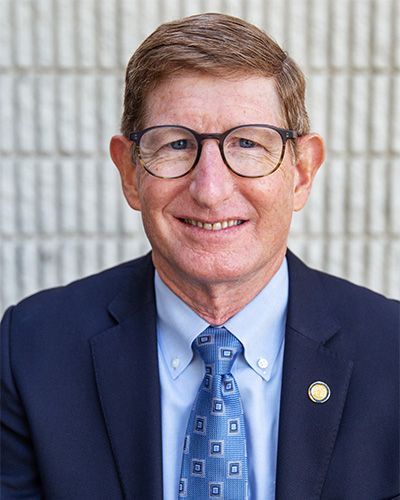 Edward Ginsberg, DDS
Vice President | Baltimore, MD
View Biography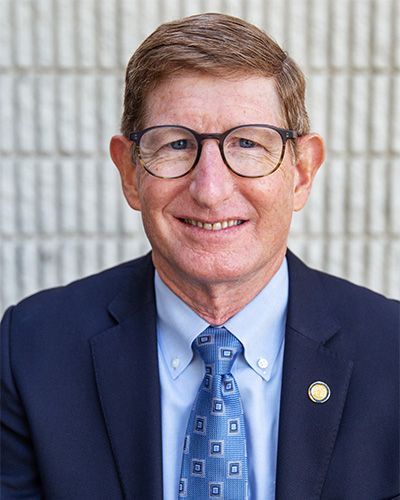 Edward Ginsberg, DDS
Board certified in 1992 | Baltimore, MD
Dr. Ginsberg is the founding partner of the Smiles4Children pediatric dental group practice, in Catonsville, Ellicott City and Eldersburg, Maryland. A 1982 honors graduate of the University of Maryland School of Dentistry, he completed pediatric dental specialty training at Maryland in 1984. Dr. Ginsberg is a Clinical Associate Professor in the Division of Pediatric Dentistry at the University of Maryland. He has been a part-time member of the department since 1985.
Dr. Ginsberg has been a diplomate of the ABPD since 1992. His service to ABPD includes: examiner for the Oral Clinical Examination (OCE) since 2008, OCE Subcommittee member, Part Leader and Chair of the Oral Clinical Examination.
Ed is a member of the Johns Hopkins Hospital Craniofacial Team and an examiner for the sedation committee of the Maryland State Board of Dental Examiners. He is a Fellow of the American College of Dentists, International College of Dentists, and the American Academy of Pediatric Dentistry.
Dr. Ginsberg has also served as the president of the Maryland Academy of Pediatric Dentistry and the Maryland Society of Dentistry for Children. He is a life member of OKU dental honor society and has completed the AAPD Kellogg Leadership Institute at Northwestern University. Ed and his wife Jeannie, have 2 married children and 4 grandsons. In his leisure, Dr. Ginsberg enjoys spending time with his family, swimming, biking, running and photograp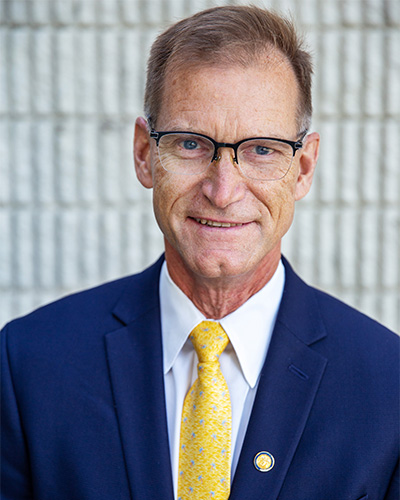 Brian Hodgson, DDS
Secretary | Milwaukee, WI
View Biography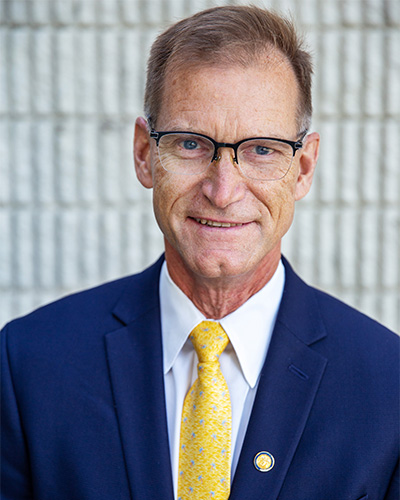 Brian Hodgson, DDS
Board Certified in 2001 | Milwaukee, WI
Brian Hodgson, DDS received his dental degree from Marquette University in 1987 and served a three-year commitment in the US Navy as a general dentist. He then completed the pediatric Dentistry Residency program at Children's Hospital of Wisconsin (CHW) from 1991-1993, receiving a Certificate in Pediatric Dentistry in 1993. He began working as a full-time Attending Pediatric Dentist at the Pediatric Dentistry Residency program at CHW in July 1993 and transitioned to part-time in 1996. He completed his board certification requirements and became Board Certified by the American Board of Pediatric Dentistry in 2001. In 2003, he accepted an appointment as an Assistant Professor at Marquette University School of Dentistry but still continues to provide didactic instruction to the residents at CHW. In 2011 he
received a promotion to Associate Professor with Tenure at MUSoD where he currently continues in his academic career. He provides numerous continuing education lectures within the state of Wisconsin and has been a presenter at AAPD Annual Meetings.
His private practice experience began in 1996 when he purchased a pediatric private practice in Lake Geneva, WI. In 2008, he sold this practice and continued to work as an independent contractor with his new employer. In 2013 he left this practice and worked as an independent contractor for the Brown County Oral Health Partnership in Green Bay, WI one day per week. He left this practice in 2017 and recently accepted the position of Dental Director of the Gardetto Family Dental Clinic at St. Ann Center for Intergenerational Care, a clinic that serves only adults and children with special health care needs.
He continued his Navy career in the US Navy Reserves in 1993 after completing his pediatric residency. He has served in numerous leadership roles throughout his 30+ years in the Navy culminating in receiving a position in a major Navy Reserve Medicine Command at the Operational Health Support Unit, Portsmouth, VA from December 2014 through November 2016.
In 2010 he began serving as a Consultant to the American Board of Pediatric Dentistry, assisting in the oral board examination activities. In 2015, he became a member of the Oral Clinical Examination Committee of the ABPD.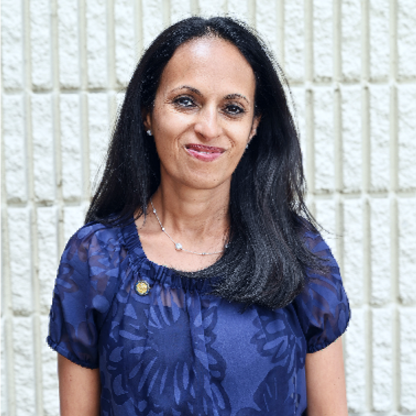 Anupama Tate, DMD, MPH
Washington, DC
View Biography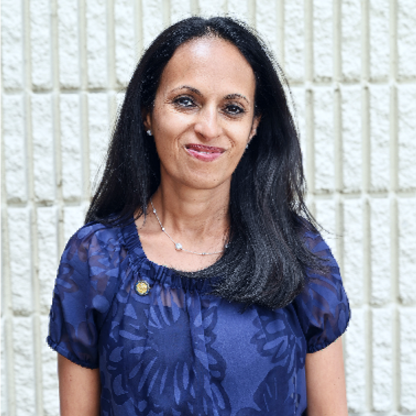 Anupama Tate, DMD, MPH
Board Certified in 2006 | Washington, DC
Anupama Rao Tate, is an Associate Professor of Pediatrics at the George Washington University School of Medicine. She is a faculty member in the Department of Pediatric Dentistry in the Goldberg Center for Community Pediatric Health at Children's National Hospital (CNH) in Washington DC. She serves as the director of Advocacy and Research. She also is co-director of the District of Columbia Pediatric Oral Health Coalition. She served as Department Chair for Pediatric Dentistry at CNH for six years. Dr. Tate received her D.M.D. from Harvard School of Dental Medicine and her M.P.H. from Johns Hopkins Bloomberg School of Public Health. She received her Certificate in Pediatric Dentistry from Children's National Medical Center.
Dr. Tate has been a board-certified pediatric dentist since 2006 and has been a member for the Examination committee of the America Board of Pediatric Dentistry (ABPD) since 2009. She has also served as chair of the Qualifying Examination sub-committee for the ABPD.
Dr. Tate has served as a trustee to the American Academy of Pediatric Dentistry (AAPD) and the Foundation of the AAPD. She is the Public Policy Advocate for District of Columbia for the AAPD as well. She currently serves as a member of the executive committee of the Section on Oral Health to the American Academy of Pediatrics. She is also a member of the Pediatric Review Committee of the Commission of Dental Accreditation. She also serves a Fellow of the AAPD Pediatric Oral Health Research & Policy Center.
Dr. Tate and her husband find tremendous satisfaction and joy in raising their three boys, traveling, hiking, and cooking together.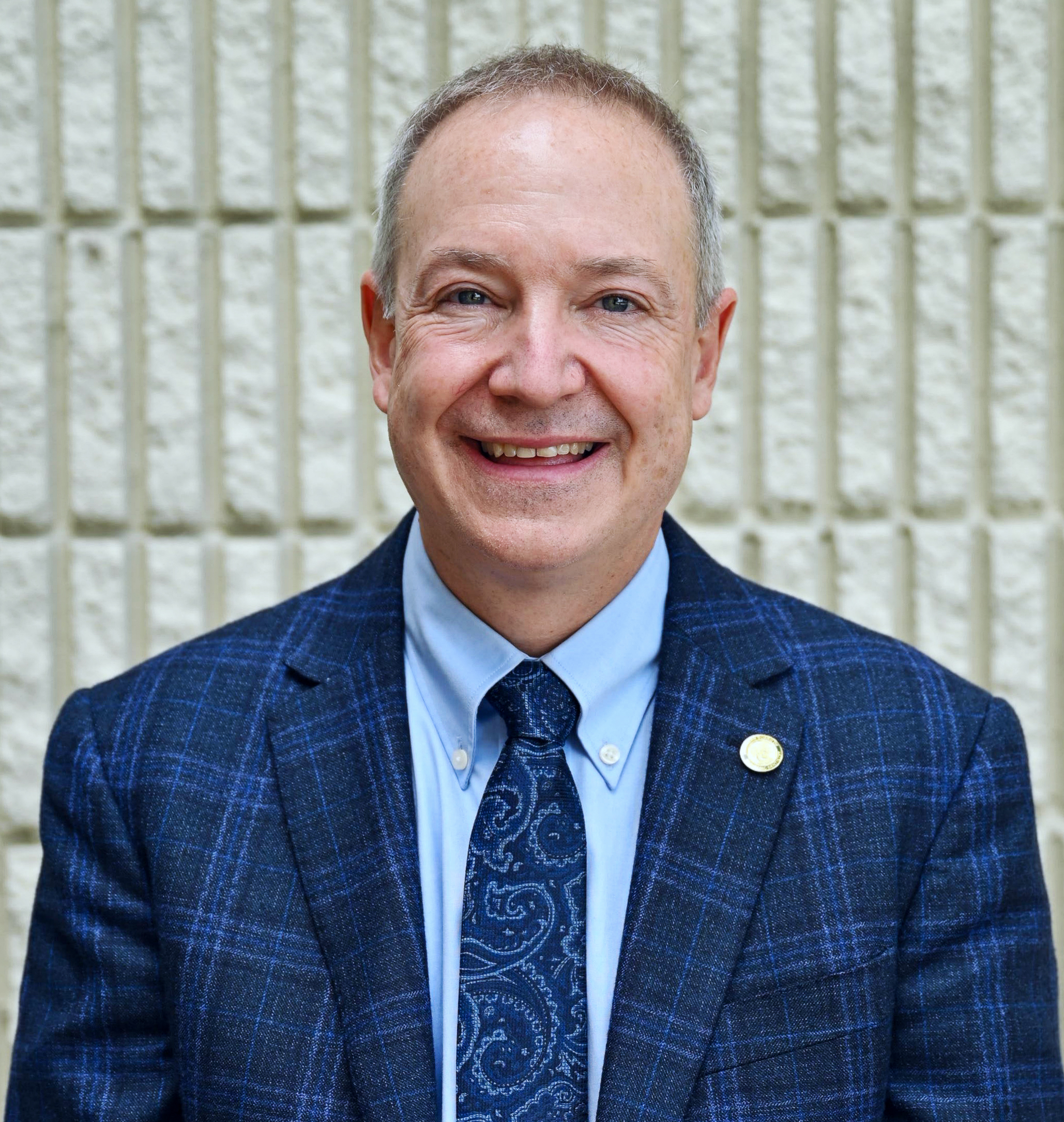 Steve K. Rayes, DDS, MS
Lyme Center, NH
View Biography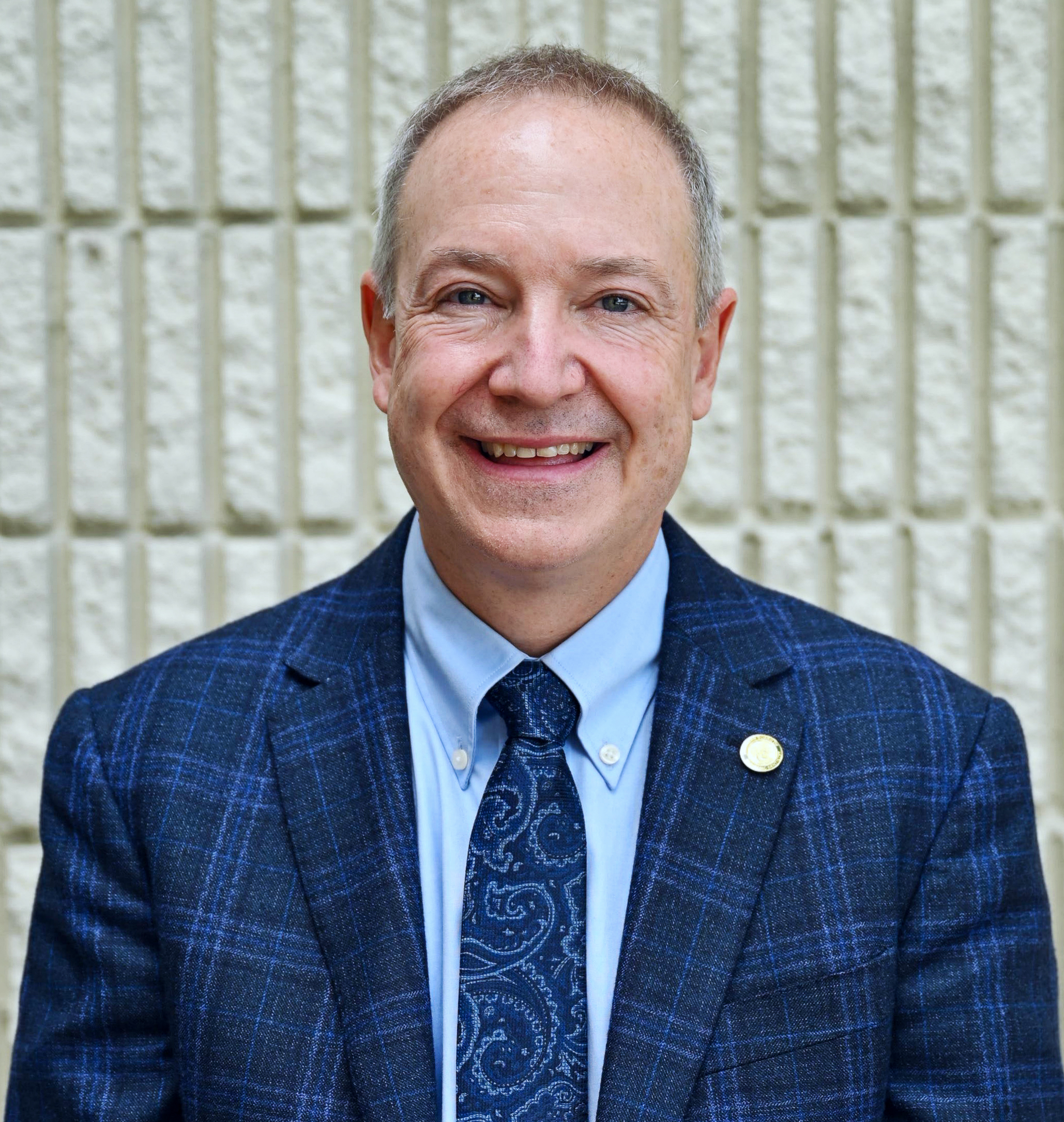 Steve K. Rayes, DDS, MS
Board Certified in 2007 | Lyme Center, NH
Dr. Rayes completed his undergraduate education at Indiana State University and his dental education at the University of Michigan. This was then followed by a general practice residency (GPR) program at the Louisville VA Medical Center.
Dr. Rayes brings a broad depth of public health, administrative, educational, and private practice experience to the ABPD. After completing his GPR, he entered a loan repayment program with the US Public Health Service/Indian Health Services and worked with some of the populations with the greatest access to care issues in remote Alaska. Heeding the call for specialization in pediatric dentistry, he returned to the University of Michigan and earned his certificate and master's degree in pediatric dentistry. He then returned to Alaska to provide critically needed pediatric dental services to the Alaskan Native American population. The tremendous needs of this population led him to assist in the formation of a pediatric dentistry residency program in Anchorage. He eventually was appointed the Associate Director of the Graduate Program in Pediatric Dentistry through the NYU-Langone – AK site. To provide some idea of his energy level, during this time he also earned a Certificate in Dental Education through the University of the Pacific in San Francisco, CA.
In 2015, the call of a different challenge led Dr. Rayes to purchase a private dental practice in Vermont, while still traveling periodically to Anchorage to assist in the administration of the residency there. He eventually transitioned full-time to his Vermont private practice, where he and his family currently call home.
Three years after board certification, he became a consultant with ABPD. He began serving on the Qualifying Examination (QE) Committee in 2013 and continued as a committee member until 2017. In 2017, he joined the Oral Clinical Examination (OCE) Committee as a member, was selected to serve as an OCE Committee Part Leader in 2018, and was appointed as the OCE Committee Chair in 2019.
As OCE Committee Chair, his leadership, patience, and ability to promote compromise has been instrumental in advancing the quality of this examination to its current format, with many other ideas for improvements in the future to employ advancing technology and testing formats. His vision and passion for the examination process brings further impetus for aligning the certification process to our medical peers, and he has chosen to champion the strategic plan pillar of a fair and valid examination during his tenure on the ABPD Board of Directors.
Dr. Rayes is the proud father of three children. Together with his family, they enjoy many outdoor- related activities. Dr. Rayes is an avid private pilot and enjoys farming, bee keeping, fishing, hiking, camping, and spending quality time with family.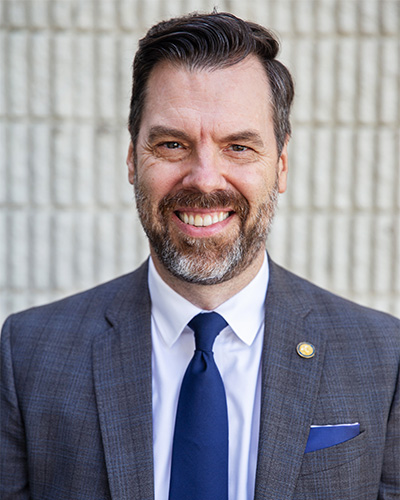 Gregory Olson, DDS, MS
Immediate Past President | Houston, TX
View Biography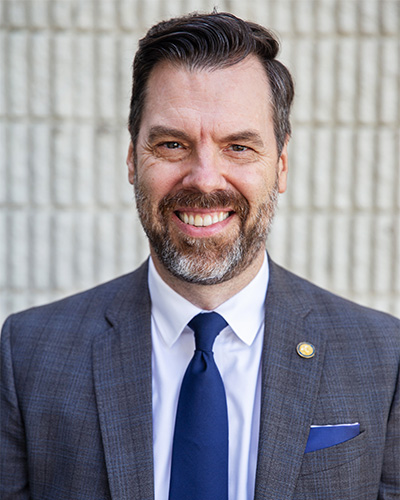 Gregory Olson, DDS, MS
Board Certified in 2006 | Houston, TX
Dr. Gregory Olson joined the UTHealth School of Dentistry at Houston faculty in late 2018 as professor and chair of the Department of Pediatric Dentistry. He is a dual-board certified orthodontist/pediatric dentist who taught in both graduate and predoctoral programs at Loma Linda University in California, where he earned a DDS, certificate in pediatric dentistry and a master's degree in orthodontics and dentofacial orthopedics. He also holds a BS in management and operations from Pacific Union College.
Dr. Olson is certified by the American Board of Pediatric Dentistry and is interested in the impact the certification process and continued learning have on Diplomates and their patients. He completed a legislative fellowship with the American Dental Education Association and remains active with ADEA's Legislative Advisory Council (current chair), building alliances that support oral health and dental education. He is a graduate of the ADEA/AAL Leadership Institute.
Dr. Olson's current research focuses on extracting and analyzing digital data related to clinical, educational and business processes. His purpose is to enhance individual and organizational decision-making to improve quality of life, with a global impact.
Dr. Olson was Board Certified in 2006 and has been involved with the ABPD since 2012. He has been an exam-item writer, part leader, and chair of the Renewal of Certification Process Subcommittee.