Meet Our Newest Staff Member...Christopher Manning
The American Board of Pediatric Dentistry (ABPD) is pleased to introduce you to our newest staff member, Christopher Manning.
Christop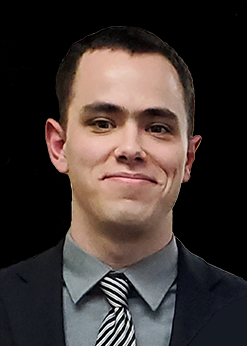 her currently serves as the Certification Coordinator for the American Board of Pediatric Dentistry (ABPD). In this role, his primary responsibilty is to assist candidates and diplomates with the certification process. He serves as the first point of contact for the ABPD and is available to assist you with any questions. 
Christopher graduated from The University of Tennessee - Knoxville in 2018 with a B.S. in Business Administration and a B.A. in Communication. He is currently pursuing his MBA, with a concentration in Human Resource Management, from Bethel University. Prior to coming to the American Board of Pediatric Dentistry, he was a Special Agent with the State of Tennessee Alcholic Beverage Commission. Even though his daily tasks have changed, his ability to help people has not. That is part of what drew him to work for ABPD. 
In his spare time, Christopher enjoys attending live sporting events, getting outdoors, and spending time with family and friends. 
---