PDT | A Successful Oral Clinical Examination in COVID-19 Era
Despite challenges and changes, we were able to successfully execute an in-person examination in 2021!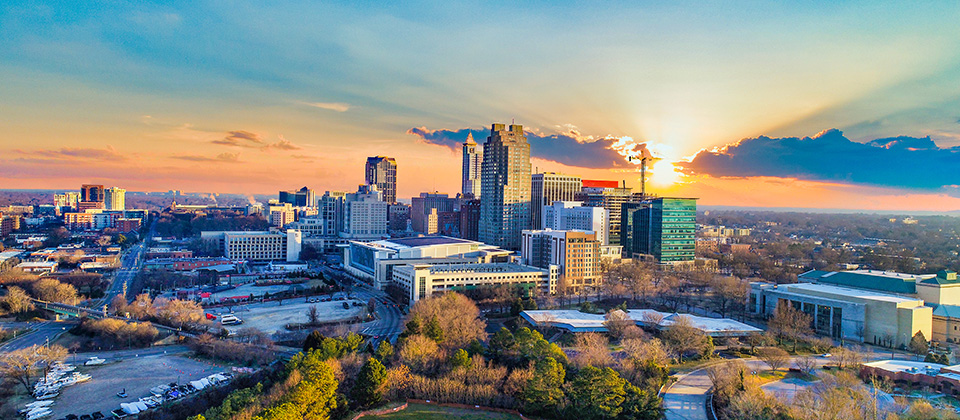 In October 2021, after months of careful and meticulous logistical planning, the American Board of Pediatric Dentistry (ABPD) was able to successfully administer the Oral Clinical Examination (OCE).
With safety and protection of candidates, examiners, and staff in mind, rigorous COVID-19 protocols were implemented including vaccination requirements, negative PCR test result within 72 hours of arrival for everyone attending the examination, as well as mask wearing. In addition, antigen tests were routinely performed for examiners throughout the week.
A new site location was utilized this year: The AIME Center in Raleigh, NC. This state-of-the art facility is home for the American Board of Anesthesiology clinical certification process and uses advanced technology such as iPads for vignette delivery and scoring as well as video monitoring of candidates and examiners. Due to the 2020 OCE cancellation, the decision to accommodate as many examinees as possible was made, placing board candidates' best interests first. A total of 784 candidates were examined during this "marathon" week-long exam. ABPD is grateful to have such an incredible group of talented and experienced volunteer diplomates who left their daily practice routine to certify the next group of pediatric dentists.
Following the examination week, no cases of COVID-19 were reported, reinforcing the importance of adherence to Centers for Disease Control and Prevention (CDC) protocols. In a post-examination survey, 87% of candidates and examiners felt safe during the OCE. We all hope that the 2022 OCE can be performed under more flexible regulations. Nonetheless, if needed, a safety plan has already been successfully developed and tested.
Respectfully,
Marcio Guelmann, DDS
ABPD Secretary and OCE Liaison
Steve Rayes, DMD, MS
OCE Subcommittee Chair
Sincere appreciation goes to our Examiners:
Emilio Agrait-Defillo
San Juan, PR
Alexander Alcaraz
Pasadena, CA
Sahar Alrayyes
Chicago, IL
Homa Amini
Dublin, OH
Salwa Atwan
Northville, MI
Kyoko Awamura
Kailua-Kona, HI
Paul Bahn, III
Newtown, PA
Suher Baker
Portland, OR
Deepali Bhanot
Rockville, MD
Mark Boone
Virginia Beach, VA
James Boynton
Belleville, MI
Tegwyn Brickhouse
Richmond, VA
Jonathan Buenjemia
Phoenix, AZ
Mary Burke
Williamsburg, VA
Richard Burke, Jr.
Raleigh, NC
Glenn Canares
Baltimore, MD
Michael Cellitti
Estero, FL
Maria-Jose Cervantes Mendez
San Antonio, TX
Neeta Chandwani
Boston, MA
Willie Chao
APO, AE
Val Cheever
Riverton, UT
Judith Chin
Fort Lauderdale, FL
David Ciesla
Edmond, OK
James Coll
York, PA
Brian Collins
Middlebury, VT
Jennifer Criss
Nacogdoches, TX
Yasmi Crystal
Bound Brook, NJ
Jennifer Cully
Cincinnati, OH
Dedra Davis-Wallace
Eau Claire, WI
Daniel DeJarlais
Madison, WI
Vineet Dhar
Ellicott City, MD
Neva Eklund
Jackson, MS
Shahrbanoo Fadavi
Chicago, IL
Timothy Fagan
Oklahoma City, OK
John Gawlik
Las Vegas, NV
Adi Genish
Los Angeles, CA
Andrea Gonzales
Richardson, TX
Scott Goodman
Matthews, NC
James Haas
Londonderry, NH
Steven Hackmyer
Fort Defiance, AZ
Kimberly
Hammersmith
Columbus, OH
Jennifer Hargleroad
Fort Collins, CO
Rhea Haugseth
Marietta, GA
Mary Hayes
Chicago, MI
Jennifer Hill
Flechtenmacher
Lame Deer, MT
Craig Hollander
Saint Louis, MO
Leslee Huggins
Salem, OR
Elsa Hui-Derksen
Vancouver, BC
Conway Jensen
Battleground, WA
Jeffrey Kahl
Colorado Springs, CO
Carolyn Kerins
Dallas, TX
Kelly Kirtland
Portland, ME
Kavita Kohli
Dobbs Ferry, NY
Reena Kuba
Irving, TX

Flavia Lamberghini
Chicago, IL
Jacob Lee
San Clemente, CA
Sally Sue Lombardi
Issaquah, WA
Cheen Loo
Boston, MA
Tad Mabry
Iowa City, IA
Manav Malik
Sarasota, FL
Kelly Mansour
Maitland, FL
Keith Margulis
Elmsford, NY
Alton McWhorter
Dallas, TX
Maritza Morell
Andover, MA
Man Wai Ng
Boston, MA
Robert Nieders
Lexington, SC
Scott Nieman
Westerville, OH
Nadgie Ortiz
Brambleton, VA
Elizabeth Palmer
Lake Oswego, OR
Kimberly Patterson
Stony Brook, NY
Harold Pincus
Potomac, MD
Nancy Rajchel
Mechanicsburg, PA
Tricia Ray
Salem, OR
Jeff Rhodes
Rogers, AR
Priyanshi Ritwik
Katy, TX
Michael Roseff
Wellington, FL
Fouad Salama
Chandler, AZ
Sarita Shah John
Plano, TX
J C Shirley
Atlanta, GA
Daniela Silva
Los Angeles, CA
MaLu Simon
Evanston, IL
Shera Sims
Harrisonville, MO
James Singleton
Eagle River, AK
Bryan Skar
Elkhorn, NE
Toddrick Smith
Germantown, TN
Jennifer Soncini
Braintree, MA
Lisa Stanley
Murfreesboro, TN
Thomas Stark
San Antonio, TX
Eileen Studders
De Pere, WI
Michael Suchar
West Palm Beach, FL
Margaretta Tarver
Marietta, GA
Anupama Tate
Washington, DC
Nora Tleel
San Diego, CA
Joseph Tylka
Mundelein, IL
Viviene Valdez
Albany, CA
Rajesh Vij
Fairlawn, OH
William Waggoner
Las Vegas, NV
Mitzi Wasden
Ephraim, UT
Michael Webb
Greenville, NC
Whitney Wignall
Portland, ME
Cheryl Willett
Santa Rosa, CA
Bryan Williams
Lake Forest Park, WA
Zheng Xu
Seattle, WA
Yu-Ju Yang
Brighton, MI
Karen Yee-Lo
Lakewood, WA
Farhad Yeroshalmi
Great Neck, NY
Young Yi
Boston, MA
Jeffrey Young
Westminster, CO

---
Click here to see the article as it originally appeared in Pediatric Dentistry Today
---