In Their Own Words
No one knows the American Board of Pediatric Dentistry better than the doctors who have served as the Executive Secretary/Executive Director/CEO for the Board.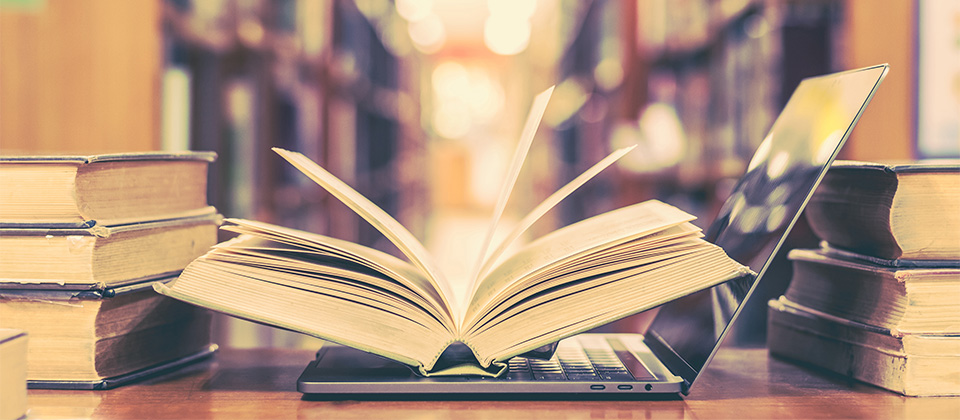 In Their Own Words.....
No one knows the American Board of Pediatric Dentistry better than the doctors who have served as the Executive Secretary/Executive Director/CEO for the Board. As we continue to highlight the 75th Anniversary of the ABPD, we have invited our past and current executive officers to offer their comments and personal perspectives of the Board during their tenures and to take a look into our future.
Dr. James R. Roche (1981-2002)
Certified: 1959
Board certification is a great opportunity for pediatric dentists. My reflections of the ABPD start with the four-day period of my tests in 1959. Passing certification was an exhilarating experience.
Being elected as a Board Examiner in 1974 was a special recognition, followed by my appointment as Executive Secretary in 1981. For 20 years, I had the honor to work and study with outstanding Board Directors. These colleagues demonstrated a relentless goal to furnish measurements that tested the candidate's knowledge and performance commensurate with the current requirements of a specialist in pediatric dentistry. The Directors refined the testing content, arranged multiple testing opportunities to match the profile of our specialty and accommodated candidates to help them show their expertise in pediatric dentistry. Directors established measurement parameters that differentiated Board Certification from levels of academic testing and professional licensing. The testing protocols gave assurance that the specialist was capable of providing current standards of care as determined by peers. During this period, the Board inaugurated the recertification process.
The Executive Office staff was devoted to accuracy, efficiency, security, and confidentiality. All candidates' records, from the founding of the Board, were transferred to a computerized format.
It is a cherished memory having been associated with the dedicated Board Directors, staff and the multitude of candidates who desired to be recognized for their ability to provide our specialty's standard of pediatric dental care.
Dr. Arthur J. Nowak (2002-2012)
Certified: 1971
During my tenure as ABPD Executive Director, I had the opportunity to work with a very talented and energetic Headquarters' staff and Board of Directors. Having served as ABPD Director (1984-1990) and Chairman (1991), I was disappointed with the small number of pediatric dentists (~19% of eligible pediatric dentists) that were pursuing certification in the specialty, even though the number of newly trained pediatric dentists was increasing yearly. Surveys reported that Board certification had little meaning to pediatric dentists and the difficult and time intensive certification process outweighed any benefits. It was with that in mind that I accepted the opportunity and challenge to be the Executive Director in 2002 to act as a catalyst for change and create a stronger pediatric dentistry community.
Now that I look back at those ten years and even though many structural changes were made to the certifying process to enhance the candidate's experience, what had really changed was the culture of the specialty. Pediatric dentists, especially those newly trained, recognized that certification was not only a personal accomplishment but also a significant indicator of the growth and health of their specialty.
When organizational culture is strong, members do things because they believe it is the right thing to do. When the culture of the organization is healthy, productivity, growth and efficiency are increased and counterproductive behavior and attitudes are reduced.
All of this was made possible because of the Board's shared vision and values aligned with our sponsoring organization, the American Academy of Pediatric Dentistry. It was very exciting to be involved with ABPD during the cultural and behavioral changes. We are now a stronger community as measured by the large number of pediatric dentists who are now Diplomates of the American Board of Pediatric Dentistry.
Dr. Jeffrey A. Dean (2012-present)
Certified: 1992
This is an exciting time for our specialty because of all of the good work that has been done by our Board certification body over the last 75 years. While I have been actively engaged with the ABPD for 30 years, I think my perspective about what might be in our future as we head towards our 100th anniversary might be a fun exercise. In the last quarter century of the ABPD, we have seen some exciting changes in terms of significant enhanced participation. The number of eligible pediatric dentists that are board-certified has reached 70%. In contrast, just 10 years ago, we had less than 25% of eligible pediatric dentist board certified. What a change!
What is the future for our potential success for board certification? A model is our pediatric physician colleagues and the percentage that are certified by the American Board of Pediatrics. The ABP reports that 91% of their eligible doctors are board certified. That would be a reasonable goal for us to achieve in the next 25 years, maybe sooner.
More important than percentages of successful candidates initially certified, is what I suspect will be a seismic shift in looking at patient outcomes as they relate to renewal of certification and continuous quality improvement efforts. Your board is currently engaged in heading in this direction, and there is work to be done.
As important as it is that we practice evidenced based dentistry, it is as important that our care demonstrates improved outcomes for our patients. This is a difficult concept for some practitioners to envision, because we intuitively believe that if we are utilizing best practices, we must be achieving great outcomes. Unfortunately, the data is not there to validate this.
I believe strongly that the American Board of Pediatric Dentistry will be a leader in pediatric oral health care by advocating and supporting research that demonstrates these improved patient outcomes.
We would like to thank Drs. Roche, Nowak, and Dean for their insight and reflection on the past and looking toward the future.

---