Welcome ABPD Director: Anupama Rao Tate, D.M.D., M.P.H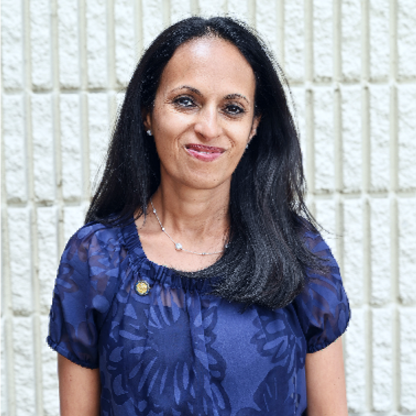 Dr. Anupama Rao Tate, D.M.D., M.P.H., the American Board of Pediatric Dentistry's (ABPD) newest director, received her dental degree in 1998 from Harvard School of Dental Medicine and her Master's in Public Health from Johns Hopkins Bloomberg School of Public Health in 2013. Her certificate in Pediatric Dentistry was gained at Children's National Medical Center in 2000.
Dr. Tate is a faculty member and Director of Advocacy and Research at the Goldberg Center for Community Pediatric Health at Children's National Hospital (CNH) in Washington, D.C. She previously served as Department Chair for Pediatric Dentistry at CNH for six years. Dr. Tate has been board-certified in pediatric dentistry since 2006. She has been a member of the ABPD Examination Committee since 2009 and seved as chair of the Qualifying Examination Subcommittee from 2017 to 2020. She seved as an examiner for the Oral Clinical Examination from 2009 to 2021.
Among her other accomplishments, Dr. Tate has served as a trustee of the American Academy of Pediatric Dentistry (AAPD) and the Foundation of the AAPD and is the AAPD Public Policy Advocate for the District of Columbia. She is a Fellow of the AAPD Pediatric Oral Health Research & Policy Center, a Co-director of the District of Columbia Pediatric Oral Health Coalition on Oral Health of the American Academy of Pediatrics and the Pediatric Review Commitee of the Commission of Dental Accreditation. Her many contributions underscore a deep commitment to all children and their families.
As Director, Dr. Tate looks forward to championing two of the ABPD's strategic emphases; lifelong learning and developing effective leaders. We are fortunate to welcome Dr. Tate's perspective and dedication to advancing patient care, learning, and clinical knowledge. Please join me in thanking her for her willingness to serve as an ABPD Director.
---