Director Application Open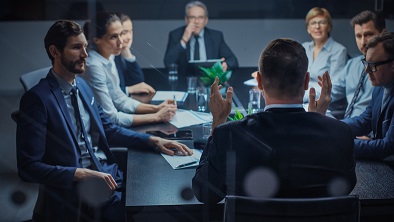 The American Board of Pediatric Dentistry (ABPD) is seeking nominations for a director position for the 2024-2030 cycle.
Nomination materials for the director position are to be submitted no later than April 1, 2023.
ABPD recognizes and acknowledges the advantages that a diverse community of volunteers brings to the organization and the pediatric dental profession. In an effort to reflect this diversity, ABPD seeks diplomates with established leadership skills, various experiences, viewpoints, and backgrounds. Nominations of qualified diplomates in all phases of their careers are encouraged.
NOMINATION PROCESS:
To apply, please log in to your ABPD profile. Under the applications section on your dashboard, select the board of directors' nominations form. The application, an essay summarizing leadership skills and interest to serve, a photo and background description or biography suitable for publishing in Pediatric Dentistry Today, and an abbreviated CV (e.g. CV without presentations or publications; two page limit) and three letters of recommendation needs to be submitted by April 1, 2023.
Click here to learn more about eligibility and the application process.
The nomination materials will be collated for review by ABPD's Nominations Subcommittee and select candidates will be interviewed via video conference during the timeframe of 6:00 – 8:00 PM CT on Wednesday, April 12. ABPD's Nominations Subcommittee will provide recommendations to the ABPD Board of Directors for their consideration.
TIME COMMITMENT:
The board of directors is comprised of six directors and is a six-year commitment. Click here to download a job description outlining fiduciary duties and key responsibilities of an ABPD Director.
The ABPD Board of Directors meets in-person five times a year with additional video conferences and events, as necessary.
Please contact ABPD with any questions via email, info@abpd.org.
---