Now Available - Resources for you!
With our new website update, there are some resources available to our diplomates that you may not have been aware of. Find out what you can now access!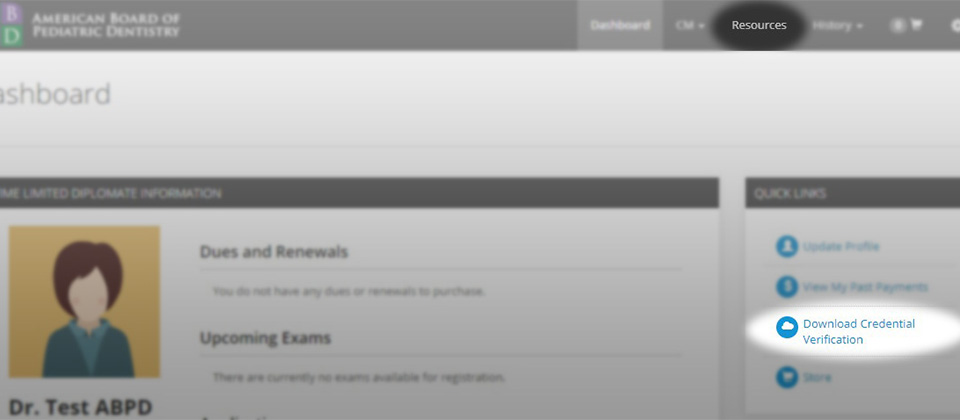 Our new user dashboard has several features we are excited to share with you. Two of them are featured here:
Resources Tab
Along the top bar, among other tabs, you will find "Resources." This will be an area that we will look to expand in the future, but the first resource we will be providing to all of our Board Certified Diplomates is access to the "ABPD Board Certified" logo. The ABPD Diplomate Branding Guidelines are included for download as well and explains how the logo can be used.
Credential Verification Downloading
Are you looking for official documentation from ABPD stating that you are Board Certified? If so, you can now download a Credential Verification letter directly from your profile. To access a copy of your Credential Verification, simply log into your ABPD Dashboard, and look on the right side of the screen under the "Quick Links" section and click "Download Credential Verification". You will be provided a PDF that includes your current certification date.
Why does the Credential Verification say, "This does not serve as a primary source verification?" By definition, a primary source verification is one from the original source of a specific credential, which would mean directly from ABPD. ​As this is a verification going first to you, not directly from us to a hospital or other organization, it cannot be considered primary. If an entity needs a primary source verification, directly from ABPD, they may request it here.
Watch for more resources coming soon!
---