One Month Remaining to Apply for the Jeff Dean/ABPD Fellowship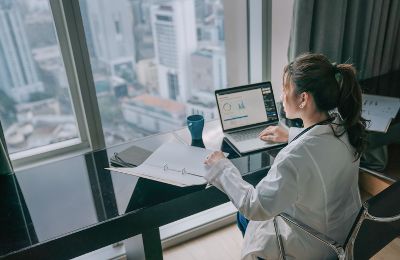 There is one month remaining to apply for the 2023 – 2024 Jeffrey A. Dean/American Board of Pediatric Dentistry (ABPD) Research Fellowship Program. This one-year, part-time program positions early career dentists, and others with relevant advanced degrees, as active contributors and future leaders. Applications must be received by 5:00 p.m. CT on May 16, 2023.
The Jeffrey A. Dean/ABPD Research Fellowship Program allows participants to:
Conduct research of value to the larger certification and healthcare community.
Engage with the American Board of Pediatric Dentistry community when applicable.
During the program year, the research fellows remain at their home institutions, work with self-selected mentors, and attend ABPD or other related events if applicable to their research.
Early career pediatric dentists and junior faculty members are eligible, along with individuals who hold a master's or doctorate degree in public health, or are engaged in health care research, public health administration and policy, and other relevant disciplines.
ABPD Research Fellows are selected based on the quality of their proposed research project and the relevance of their project to board certification.
Additional information is available via the Grantmaking section of the ABPD website, linked here. If you are ready to get started or complete your application, click here.
ABOUT ABPD
The American Board of Pediatric Dentistry (ABPD) was organized by the American Society of Dentistry for Children in 1940; Articles of Incorporation were signed in 1942. The ABPD office is located in Brentwood, TN.
Why
Child, every adolescent, and every individual with special needs deserves quality care.
How
Commitment to Excellence through a certification process that inspires lifelong learning.
Click here to read about ABPD's values and goals.
---